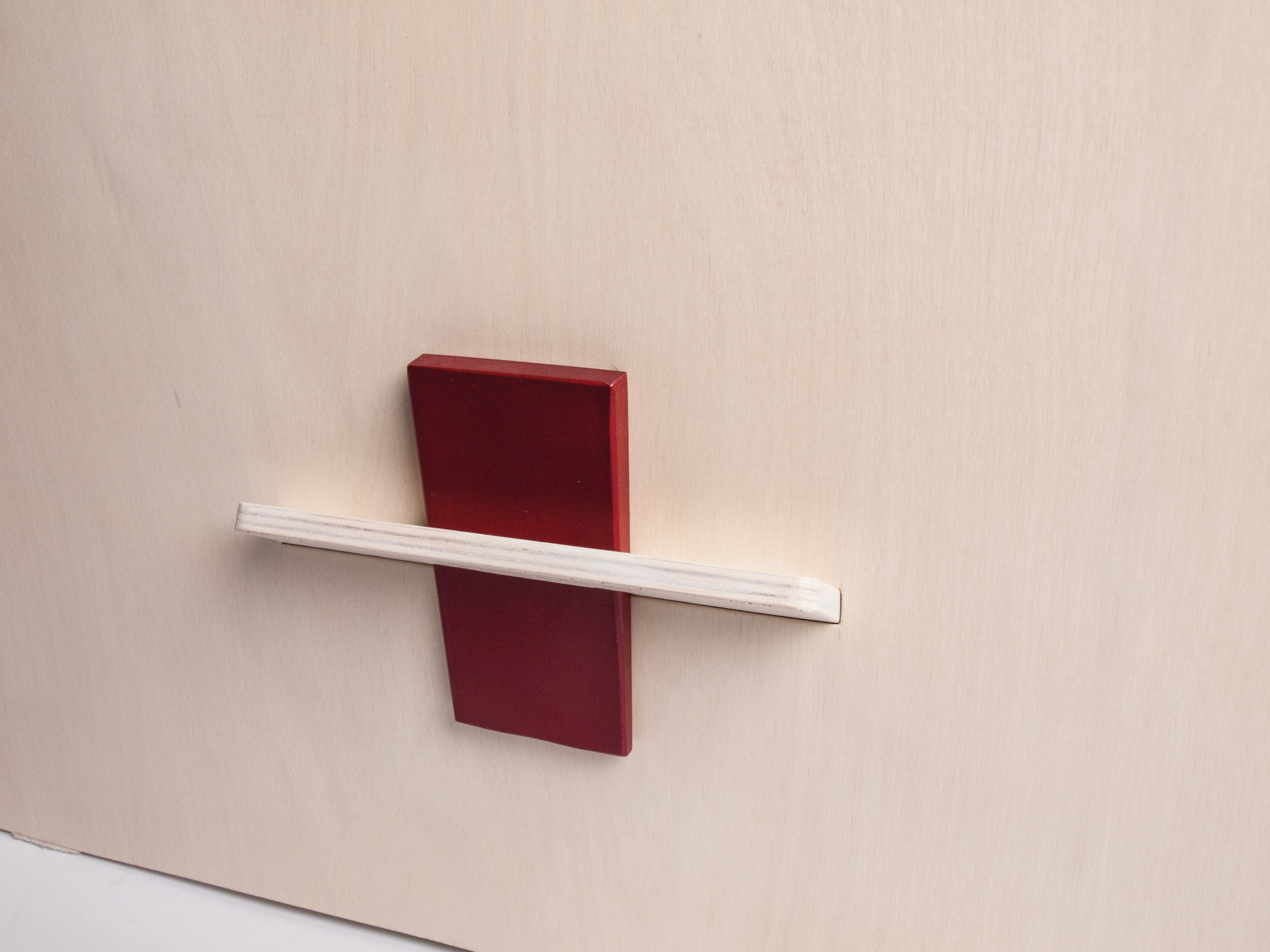 Stool.
Lightweight seating
ASSIGNMENT
The goal of this project was to experiment with the pliable nature of plywood. This was to manifest in a 3-dimensional object, in this case, a stool.
CONCEPT
My concept foresaw to treat the material with respect. To create a light and strong stool, which was monotonous, requiring no fasteners or separate parts.
PRODUCT
The final stool has two components, a vacuum-formed plywood frame, and a birch wood tenon for fastening. The stool frame has a transparent stain, while the tenon has an accenting mahogany stain.
3rd semester 2014 autumn
Woodwork 3
Supervised by: Rein Erdel
Solo work: Pertti Pleer
Estonian Academi of Arts, Estonia